Overview
The hedge fund industry potentially faces major regulatory change on the horizon in the wake of the social and political upheaval that the world is currently experiencing. Various factors are now coming together to fundamentally change the policy environment: economic, regulatory and fiscal measures to support recovery from Covid-19; the US presidential election; the end of the Brexit transition period and expected divergence between UK and EU rules; rewrite of key European sectoral rules, including AIFMD and MiFID.
In order to provide firms with actionable insights into likely areas of change, AIMA will be holding its long-established Global Policy & Regulatory Forum in virtual format in 2020. This will provide participants with an unparalleled opportunity to hear from policy makers and industry experts about how the ruleset might shift in coming months and years, highlighting both risks and potential opportunities.
Agenda
Times are listed in GMT. Please note that times and sessions may have changed if you viewed this agenda briefly.
DAY ONE:

THURSDAY 19 NOVEMBER

DAY TWO:

FRIDAY 20 NOVEMBER

13.45 Opening remarks

13.30 Opening remarks

13.55 Panel 1 | UK regulatory snapshot

13.35 Panel 3 | EU regulatory snapshot

14.40 Break

14.25 Presentation

15.00 Keynote speaker - Verena Ross, Executive Director, ESMA

14.50 Break

15.30 Panel 2 | U.S. regulatory snapshot

15.10 Panel 4 | Leverage and liquidity

16.15 Break

16.00 Presentation

16:35 Presentation

16.30 End of the day

17.05 Keynote speaker

17.30 End of day 1
Key themes:
The Forum will deliver the same in-depth insight into regulatory change and current compliance challenges as our well established in-person event. The programme will feature a mix of panel discussions and presentations from policymakers and industry experts, offering an unparalleled opportunity to hear about how the regulatory environment is evolving, while giving participants the opportunity to pose their own questions.

Leverage and liquidity
How has the industry has fared in the wake of Covid-19? The speakers will explore key themes such as leverage and liquidity and will examine what regulatory and supervisory actions could be on the horizon.
Regulatory snapshots from UK, US and EU
Bringing together industry experts and regulators, the panels will shine a light on the regulatory and policy considerations that are live in the jurisdiction in question, considering how the operating environment for firms will change in the coming months and years and what this means in a global context.

Other key themes
Other key themes will feature: Margin requirements, AIFMD review, market abuse and valuation.
Speakers
Christopher Capewell
Partner
Maples Group

Stephen Carty
Partner
Maples Group

Vanessa Casano
Head of Asset Management Policy
Autorité des marchés financiers (AMF)

Patricia Cushing
Director, Compliance
National Futures Association

Darren Fox
Partner
Simmons & Simmons

Susanne Gahler
Manager of Asset Management Sector Team
Supervision Division
Financial Conduct Authority

Sven Gentner
Head of Asset Management Unit
European Commission

Robyn Grew
COO, General Counsel
Man Group

Steffen Kern
Chief Economist and
Head of Risk Analysis
ESMA

Dr. Jörg Kukies
State Secretary
Federal Ministry of Finance

Anna Maleva-Otto
Partner
Schulte Roth & Zabel

Jon May
General Counsel, Head of Compliance
Marshall Wace

Ryan McNelley
Managing Director, Alternative Asset Advisory
Duff & Phelps

Victoria McWilliam
Senior Associate
aosphere LLP

David R. Mullé
Partner
Seward & Kissel LLP

Amanda Olear
Deputy Director, Registration and Compliance, Division of Swap Dealer and Intermediary Oversight
Commodity Futures Trading Commission (CFTC)

Sébastien Raspiller
Assistant Secretary
Head of Financial Sector Department
Directorate General of the Treasury
French Ministry of Economy and Finance

Verena Ross
Executive Director
ESMA

Daniel Rusbridge
Head of Asset Management Policy
HM Treasury

Sarah ten Siethoff
Associate Director,
Division of Investment Management
U.S. Securities and Exchange Commission

Karl Wachter
General Counsel
Magnetar Capital LLC

Sinead Walley
Senior Associate
aosphere LLP

Marco Zwick
Director
Commission de Surveillance du Secteur Financier (CSSF)
Registration
Price
AIMA Members/regulators
FREE
Non-Members
£150
For any queries, please email [email protected]
Sponsorship
We are pleased to announce that we will be offering several sponsorship opportunities to allow members to shape the programme and raise their profile amongst industry peers. Packages range from speaking opportunities, a wide selection of global branding and in app branding.
To learn more about Sponsorship, please contact Dawn Angley, Head of Events, [email protected].
LEAD SPONSORS
CO-LEAD: Day 1
CO-LEAD: Day 1
LEAD: Day 2










PANEL SPONSOR

PRESENTATION SPONSORS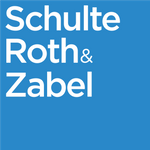 EDUCATION SPONSORS







GPRF 2019
In 2019, over 300 members from across the region and world came together in New York to discuss the disruption and new opportunities created by technological change. Key themes included the use of data by regulators and investment managers, technology's role in implementing ESG investing, outsourcing and oversight, and regulatory harmonization.
To view the recap, click here.