Information
Please note this event has been postponed to a later date. If you have any questions please contact [email protected].
Now in its eight year, the AIMA Next Generation Manager Forum provides a platform for the exchange of ideas and the development of peer networking for senior individuals at alternative asset management businesses managing less than $500m in hedge assets. These firms are an integral part of the alternative investment management community and are important and substantial contributors to AIMA's work.
We are pleased to welcome over 250 delegates each year to join the discussions elaborating on some of the key discussion points of this group and during the half day session, speakers explore the nuts and bolts of this dynamic market and how to build a successful alternative investment business. Past themes included how to best manage the firm's operations, navigating the key compliance issues into 2020, and a discussion on how to manage capital raising for your business.
The 2020 Forum will explore the relationship between the fund managers and their prime brokers, what investors expect to see from their fund manager, the characterisation of budgets and the use of platforms.
Date: Thursday, 14 May 2020

Time: From 12.30pm to 17.15 followed by a networking reception
Agenda
| | |
| --- | --- |
| 12:30 | Registration & light lunch |
| 13:00 | Opening remarks |
| 13:15 | Panel 1: "How next generation managers can get the most from their Prime Brokers" |
| 14:00 | Keynote speech |
| 14:20 | Panel 2: "Characterisation of budgets for newer and smaller managers" |
| 15:05 | Coffee break |
| 15:30 | Panel 3: "Platforms and other Partnerships - Why Next Generation Managers should consider them ?" |
| 16:15 | Panel 4: "What investors expect to see from next generation managers" |
| 17:00 | Closing remarks |
| 17:15 | Networking reception |
Speakers
Hasan Abdat, Chief Executive Officer, ADG Group

Hasan joined the ADG Group in January 2011 to establish ADGCM and is a Partner and CEO. He arrived from Polar Capital, a multi-billion dollar London-based alternative asset management boutique where for five years he was Sales Director responsible for the distribution of their offshore and UCITS funds.

Prior to that he held a number of senior investment roles at leading global asset management companies, including Deutsche Asset Management and Merrill Lynch Investment Managers. Hasan has a Bachelor's degree from the University of London and a Master of Business Administration (Finance) from University of Stirling.

Mark de Klerk, Partner, Portfolio Manager and Head of Seeding Strategies, Tages Capital

Mark de Klerk is a day one partner, portfolio manager and Head of Seeding Strategies for Tages Capital. He was previously responsible for due diligence on European based managers at Credit Suisse Asset Management and Global Head of Due Diligence at Credit Suisse International where he was a Director within the Fund Linked Products group.

Prior to joining Credit Suisse in 2005, Mark worked in various roles including Equity Research, Corporate Planning and Product Control for Morgan Stanley, Merrill Lynch, Credit Suisse and UBS. Mark qualified as a Chartered Accountant with Ernst & Young in 2000 and is a CFA Charter holder. He holds a honours Degree in Business Science from the University of Cape Town.

Caroline Lovelace, Founder and Managing Partner, Rose Hill Park

Caroline Lovelace, Founder and Managing Partner of Rose Hill Park, has nearly 20 years' experience in financial services and 15 years' experience in alternative investments including direct venture capital, private equity (direct and co-mingled funds) and hedge funds (comingled funds). Previous to Rose Hill Park, Ms. Lovelace was a founding partner of Pine Street Alternative Asset Management and CoPortfolio Manager for its seed fund for emerging hedge funds with a focus on woman and minorityowned managers. Ms. Lovelace was also a key element in the successful fundraise of a $200MM seed allocation from a large state pension plan.

Before Pine Street, Ms. Lovelace was a managing director of Provident Group Asset Management where she was responsible for hedge fund research, new manager selection and oversight of the due diligence process. In addition, Ms. Lovelace worked with Hedge Fund Research Inc. to conduct the first comprehensive survey of the woman and minority-owned hedge fund universe.

Previously, Ms. Lovelace spent several years with J.P. Morgan Chase & Co. in New York, first in investment banking then moving to J.P. Morgan Capital, the firm's direct private equity division, to invest in and manage a portfolio of healthcare and financial services investments. She served on the board of Directors/Advisors for several private companies.

Ms. Lovelace holds a BA (Economics) from Harvard University and an MBA (Finance) from The Wharton School, University of Pennsylvania.

David Mace, Chief Operating Officer, Altavista Investment Management UK LLP

David joined Altavista Investment Management UK LLP as the Chief Operating Officer in July 2011. Altavista principally manages a global equity long/short fund.

Prior to joining Altavista, David was COO at Praxient Capital LLP from September 2007, establishing the Praxient Panther fund (a European event-driven fund) and before that from March 2003 at Pembroke Capital Management LLP, establishing the Magenta fund ( a global equity market-neutral fund). At all three firms David was responsible for all aspects of the business except the investment management process and marketing, and in particular responsible for operations, technology, finance and compliance.

Prior to becoming involved with hedge funds, David spent 18 years in front office, finance and operations roles at a number of major investment banks, including Morgan Stanley, Lehman Brothers, BNP Paribas and SG Warburg. David has also spent time as a Compliance Officer, working for the Securities and Investments Board, the forerunner of the Financial Conduct Authority and with Clark Whitehill Chartered Accountants.

David is a Chartered Accountant, and holds a BA in Economics from the University of East Anglia.


Seonaid Mackenzie, Founder, Sturgeon Ventures

Seonaid's career spans over 36 years in financial services, beginning as a stockbroker for multiple American firms, and then as fund manager of a family office and VCs, an operator of UK funds, fund raising for private companies and funds and multiple advisory positions to financial service firms and SMEs.

Seonaid is known in the industry as an out-of-the-box strategic thinker and the innovator of Regulatory Incubation and the wholesale use of the Appointed Representative, now used by Financial Services throughout the UK.

Seonaid founded Sturgeon Ventures as a "single family office" in 1998. In 2000, Sturgeon became the pioneer of Regulatory Hosting, coining the phrase "Regulatory Incubator" for financial services (also known as "Regulatory Umbrella"). In 2013, Sturgeon became a registered investment advisor with the SEC, and in 2014, a sub threshold AIFM (Alternative Investment Fund Manager), migrating in 2016 to an EU VECA management firm. Since this business model began, Sturgeon has incubated over 180 financial services start ups, supported numerous approved persons and assisted in setting up a number of funds in Ireland, Luxembourg, Malta, the Cayman, and the Channel Islands. Clients include emerging managers, third party fund raisers, corporate finance advisors and family offices.

Lynda Stoelker, Director, Stenham

A member of the Investment Advisory Committee and responsible for managing the investor relations and marketing strategy for the business.

Having previously worked for 19 years on the investment team, Lynda utilises her combination of investment knowledge and marketing strategy to promote the full range of Stenham products. In her previous role as Head of Investment Research, Lynda orchestrated the growth and development of the research team and was responsible for the day-to-day management, assisting with the direction of research, ensuring the process was efficient and that best practice was employed at all times.

Prior to this role Lynda was responsible for equity long/short strategies, with a particular focus on Asia and Emerging Markets, having launched the Stenham Asia Fund in 2005. In 2015, Lynda was named as one of the 50 leading women in hedge funds by the HedgeFundJournal. Lynda joined Stenham in 1999 and has spearheaded many initiatives during her tenure thus far.

Prior to joining Stenham, Lynda held a role at City Profile, a firm providing public relations to firms in the financials sector. Lynda is a Chartered Alternative Investment Analyst and holds the Investment Management Certificate.
Booking
AIMA members – Complimentary*
Non-member managers - Complimentary
Non-member service providers - £495 + VAT

* Service provider attendees are limited to two places per member firm in the first instance. Sponsoring Partners are limited to three places per member firm. If capacity permits, we may offer additional places to service provider members. Should you require more places, the cost will be £100 per attendee. Alternatively, you can register your name on the waiting list by emailing [email protected].
You can contact us at [email protected], should you have any questions.
Sponsorship
Panel Sponsors: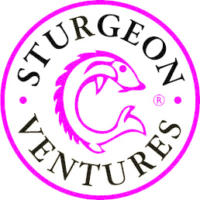 Are you interested in sponsoring the AIMA Next Generation Manager Forum 2020? There are a limited amount of packages left available. To discuss sponsorship opportunities for 2020, please contact Dawn Angley, Head of Events - [email protected]