Event Overview
AIMA and the Alternative Investment Council of the Swiss Funds and Asset Management Association have partnered to host the first Swiss Investor Forum, held in Geneva on the 13th June 2019.
This half-day event will bring together the industry's leaders to explore the nuts and bolts of allocating to alternative investments, offering exclusive new insights and highlighting the latest trends. Attendees can take advantage of the opportunity for peer-to-peer education and to widen their networks with lasting industry connections. Key attractions on the day include:
Leading alternative industry data provider Preqin present their latest trends and insights on the alternative investment universe.
Elena Manola-Bonthold CIO of the Geneva-based CERN pension fund will present CERN's vision as to how to best allocate to alternative investments.
Exclusive preview to AIMA's upcoming research paper exploring the deepening partnership taking place between hedge fund managers and investors to further their mutual goals. The research will offer fresh insights to popular new trends around co-investment, industry customisation, new fee structures and ESG.
Eminent industry academic, Dr Emmanuel Jurczenko (https://www.glion.edu/about-us/leadership-team/emmanuel-jurczenko/) will present his latest research on risk-based allocation.
Please contact [email protected] for more information on this great opportunity, endorsed by both AIMA and SFAMA, to network, exchange views, and meet new people.
Venue:
Hôtel Métropole Genève
Quai du Général-Guisan 34,
1204 Genève,
Switzerland
Thursday 13th June 2019
10:30
Registration & refreshments
11:00

Welcome:

Jack Inglis, Chief Executive Officer, AIMA

Opening remarks:

Régis Martin, Group Deputy Chief Executive, Unigestion

11:10

Presentation:

Preqin Associates - The alternative investment universe
Speaker: Elliot Bradbrook, Head of EMEA Research, Preqin

11:30

Presentation:

Dr. Alberto Desirelli, Chief Risk Officer of the Pension Fund of CERN

12:00

Presentation:

Exclusive preview of AIMA's 2019 global Alignment of Interests study

Exploring the alignment of interests between hedge fund managers and investors: Attendees will be given an exclusive preview to the findings of AIMA's 2019 global Alignment of Interests study which highlights the many features that hedge fund managers and investors follow in aligning themselves closer for their mutual benefit including an examination of the increasing popularity of customised investor solutions and co-investment arrangements.

Speaker: Tom Kehoe, Global Head of Research and Communications, AIMA

12:20

Academic research presentation:

Risk-based Allocation with Alternative Investments

Speaker: Emmanuel Jurczenko, Director of Graduate Studies and Professor of Finance, Glion Institute of Higher Education

12:50
Closing remarks
12:55
Networking lunch is served
14:00
Event close
Speakers
Elliot Bradbrook, Head of Research, EMEA, Preqin

Elliot Bradbrook joined Preqin in 2008 and managed its infrastructure-related research and data activities for 5 years before overseeing the company's intelligence on the global institutional investor (LP) community from 2016. He now directs Preqin's research operations and strategy for the EMEA region across its suite of alternative asset platforms and data verticals. Preqin initiates, manages and develops relationships with LPs and GPs as well as conducts extensive secondary market research to ensure a flow of quality data and intelligence to over 60,000 clients worldwide.

Jack Inglis, Chief Executive Officer, AIMA

Jack Inglis is the Chief Executive Officer of the Alternative Investment Management Association (AIMA). He has been in the financial services industry and closely involved with hedge funds for over 30 years. He has held senior management positions at both Morgan Stanley, where he served for 16 years, and Barclays, where he was prior to joining AIMA. From 2007 to 2010 he was CEO of London based hedge fund manager, Ferox Capital Management. Jack served as a non-executive director of London Capital Group plc from 2007 to 2010 and currently sits on the board of the Chartered Alternative Investment Analyst Association (CAIA). He began his career in 1983 at UK stockbrokers James Capel (which was subsequently acquired by HSBC) and has extensive experience in origination, distribution, financing and trading across the fixed income and equity capital markets. Jack holds a Master of Arts in Economics from Cambridge University.

Dr. Emmanuel Jurczenko, Director of Graduate Studies and Professor of Finance, GIHE

Emmanuel joined Glion in February 2019 as Director of Graduate Studies and Professor of Finance. Prior to this, he spent 13 years as Associate Professor of Finance at ESCP-Europe, where he was responsible for the full-time and executive specialized MSc Wealth Management programs. He also spent four years as Professor of Finance and Director of the Hospitality Real Estate and Finance Research Institute at Ecole Hôtelière de Lausanne (EHL).

Tom Kehoe, Managing Director, Global Head of Research and Communications, The Alternative Investment Management Association (AIMA)

Tom joined AIMA as research manager in October 2008 and heads up all research and communications globally for the association. In this role Tom is responsible for creating and executing the association's strategies to develop and maintain strong external stakeholder relationships. In doing so, he constructs the association's narrative through original research and thought leadership as well as design, implement and promote the association's communications and brand. In this capacity, he has authored over fifty research and through leadership pieces, which have been mentioned widely across the trade and business press as well as commented on radio and television.

Régis Martin, Group Deputy Chief Executive, Unigestion

Régis Martin is a member of Unigestion (US) Ltd. Unigestion (UK) Ltd. Unigestion Asia PTE Ltd. Unigestion Asset Management (France) SA and Unigestion Asset Management (Canada) Inc. boards of Directors. He joined Unigestion in 1994. He has also served as Group Chief Financial Officer since 1999. Régis supervises the teams included in Unigestion's Service Platform (IT & Logistics, Finance, Legal, Compliance, Risk Management, Operations, Human Resources). Régis previously worked as a corporate auditor at KPMG for three years.
Attendees

You will require an invitation code to register, please contact [email protected] to request it.
This Forum is open to representatives from investor firms and manager firms covering sales, marketing, operational and investment due diligence functions.
*This event is not open to service provider firms unless passes are secured via a sponsorship package.
Event Partner
In collaboration with the Alternative Investment Council "AIC"
The Alternative Investments Council was initiated in 2006 by its founding members and became an expert committee of the SFAMA in 2007. Its members are amongst the business leaders in the alternative investments in Switzerland.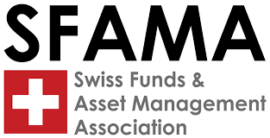 If you are interested in sponsorship, please contact Dawn Angley, Head of Events by email
[email protected]
or by phone 02078228380.