Introduction
AIMA Spotlight is an event open to both members and non-members that provides an update on AIMA's activities and seeks to demonstrate the value of AIMA membership.
Spotlight features notable figures as keynote speaker; at the inaugural AIMA Spotlight in London in 2016, the keynote speaker was the broadcaster Robert Peston. In 2017, the speakers comprised Michael Mendelson of AQR and Lord Jonathan Evans KCB DL, the former Head of MI5, the British Security Service.
Agenda
Thursday 11th October, 2018
15.00

Registration & welcome refreshments

15.30

Welcome by Jack Inglis, Chief Executive Officer, AIMA

15.45

Overview of UCITS

Fionán Breathnach, Partner, Simmons & Simmons

16.00

Panel Discussions: Establishing UCITS

17.10

Closing Speech

17.30

Cocktail reception and networking

20.30

Guests depart
Speakers
Jack Inglis, CEO, AIMA
Jack Inglis is the Chief Executive Officer of the Alternative Investment Management Association. He has been in the financial services industry and closely involved with hedge funds for over 30 years. He has held senior management positions at both Morgan Stanley, where he served for 16 years, and Barclays, where he was prior to joining AIMA. From 2007 to 2010 he was CEO of London based hedge fund manager, Ferox Capital Management.
Jack served as a non-executive director of London Capital Group plc from 2007 to 2010 and currently sits on the board of the Chartered Alternative Investment Analyst Association (CAIA). He began his career in 1983 at UK stockbrokers James Capel (which was subsequently acquired by HSBC) and has extensive experience in origination, distribution, financing and trading across the fixed income and equity capital markets. Jack holds a Master of Arts in Economics from Cambridge University.
Fionán Breathnach, Partner, Simmons & Simmons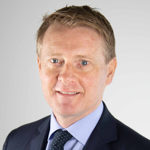 Fionán Breathnach is Country Head of the Irish office of Simmons & Simmons. He has extensive experience, since qualifying as an Irish solicitor in 1995, in advising asset managers and fund promoters on the structuring and establishment of Irish domiciled funds. Fionán has particular experience in advising on funds tailored for sophisticated investors and pursuing hedge, private equity, master/feeder and real asset strategies. He also advises service providers within the investment funds sector on the establishment of operations in Ireland and in relation to their ongoing businesses. Clients in this area include AIFMs, UCITS management companies, MiFID firms, fund administrators and depositaries.
Fionán also advises domestic and international institutions in the broader financial services sector on all Irish and European financial services regulatory matters, including credit institutions, insurance undertakings, investment firms and payments institutions.
Florence Stainier, Partner, Arendt & Medernach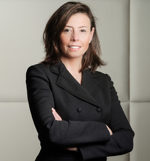 Florence Stainier is a Partner in the Investment Management practice of Arendt & Medernach where she specialises in legal and regulatory matters related to investment funds and management entities. She advises clients on the creation, structuring, marketing and operations of investment funds with a particular focus on UCITS, alternative UCITS, hedge funds and ETFs.
She has been a member of the Luxembourg Bar since 2004 and was also a member of the Brussels Bar (Belgium) until 2013.She is participating in several working groups of the Association of the Luxembourg Fund Industry (ALFI) in particular relating to MIFID, Islamic finance and UCITS matters.
Catherine Weeks, Partner, Simmons & Simmons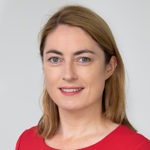 Catherine Weeks is a partner in the Simmons & Simmons Financial Services team in London. She provides financial services regulatory advice to institutional managers, private banks and wealth managers. She has significant experience in advising clients on complex regulatory change projects and the impact of these on fund ranges and financial services. She leads Simmons & Simmons fund distribution advisory service, advising clients on the regulatory hurdles of selling funds globally and is also a member of its Brexit team.
Catherine started her career in Luxembourg, working for the legal arm of PwC. She qualified as a solicitor with Dillon Eustace in Dublin and has spent the last 10 years with Simmons & Simmons. She advises clients on the creation, structuring, marketing and operations of investment funds with a particular focus on UCITS, alternative UCITS, hedge funds and ETFs.

Alex Ingham Clark, Head of Business Development & Investor Relations, Wadhwani Asset Management LLP
Alex joined Wadhwani in 2010 from North Asset Management where he was Managing Director and Head of Sales, Marketing and Investor Relations. Prior to that he was a Principal at Investcorp International, where he was responsible for the distribution of the Single Manager Platform hedge funds in Europe.
He joined Investcorp from F&C Alternative Investments, where he was a Director and Head of Sales and Marketing. Alex also held senior positions in a number of other leading investment managers in a career that started in 1985, which has included over 20 years' experience in the distribution of hedge funds.

Andrew Collins, Managing Director, Trium Capital
Andrew joined Trium Capital in February 2015 to lead its UCITS business. He sits on Trium's Executive Committee and sits on the Board of Directors of Trium UCITS Platform Plc.
Before joining Trium, Andrew was Head of Sales for the Alternative Investment Services business at Citi and, subsequently, Prime Finance origination. Prior to this, he worked as Executive Director within JPMorgan's Hedge Fund Derivatives business where he had responsibility for origination of structured fund derivatives and finance transactions.

Andrew Dreaneen, Head of Liquid Alternatives, Schroders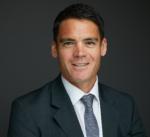 Andrew is Head of Liquid Alternatives and is responsible for business development of the Schroder GAIA hedge fund platform globally involving manager selection, product development, product management, sales and marketing.
Prior to this, Andrew was head of product development for a number of Schroders UCITS and alternative fund ranges. His career commenced in 1998 in New Zealand in an alternative investment boutique (FMG). Andrew joined Schroders in 2000.

Tom Pontin, Director, ADG Capital Management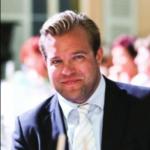 Tom has been responsible for global sales and marketing at ADG Capital Management LLP since September 2015. ADG manage the $2.3bn ADG Systematic Macro Program, which is available in Cayman, UCITS, ERISA Fund and Managed Accounts.

Prior to joining ADG he worked at systematic macro firms Harmonic Capital and Fulcrum Asset Management, who were early adopters of UCITS. He has experience in a range of strategies; primarily systematic macro, alternative beta, trend following, volatility and commodities.
Adam Donoghue, Partner, Maples and Calder
Adam Donoghue heads the Irish funds offering in the firm's London office, where his practice focuses on advising UK asset managers on the structuring, establishment and operation of Irish fund vehicles and management entities. He has broad experience advising on a wide spectrum of Irish regulated UCITS and AIFs (including hedge funds, private equity funds and alternative UCITS), regulated AIFMs and UCITS management companies, and unregulated partnership and SPV structures.
His practice also covers the corporate governance, financing and cross-border distribution, management and relocation/ redomiciliation of such entities into and out of Ireland.
Andrew Kehoe, Head of Legal, KB Associates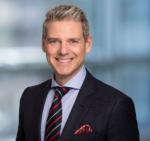 Andrew has been a practicing lawyer since 2002. He has a broad range of experience at law firms in the U.S. and Ireland. He is responsible for legal and regulatory issues at the KB Associates' AIFMD and UCITS authorised management company.
Prior to joining KB Associates, Andrew was a managing partner at a New York City law firm and worked as an investment funds solicitor at a Dublin law firm.
Susanne Gahler, Manager of Asset Management Sector Team in Wholesale Supervision, Financial Conduct Authority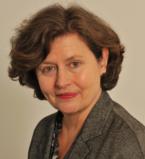 At the FCA, Susanne Gahler oversees the work of the sector team in the Asset Management Department. The latter is responsible for the supervision of asset management firms and investment funds, including alternatives; custody banks; and CFD providers.
Prior to joining the FCA in early 2011, Susanne gained her asset management, financial and market experience as fund manager, fixed income & currency strategist, and economist in London, working with F&C Asset Management and JP Morgan.