AIMA Canada Investor Forum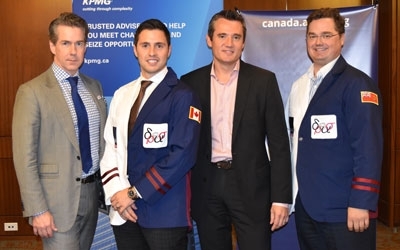 The AIMA Canada Investor Forum is a full day conference featuring panels of high-quality Canadian and international speakers and match-making sessions which allow managers, investors and service providers to meet for pre-scheduled interviews, having provided backgrounders.
The 2nd AIMA Canada Investor Forum 2016, held in Montréal in October 2016, had an Olympic theme to celebrate the 40th anniversary of the Montréal '76 Games and featured Samuel Effah (4th fastest Canadian sprinter) and Alex Bilodeau (Gold Medalist, Vancouver 2010). Industry and investor speakers included Gregory Doyle of Kruger Pension Plan, Ela Karahasanoglu of the Workplace Safety and Insurance Board, Sara Yarmand of Canada Pension Plan Investment Board and Carlos Ferreira of PAAMCO.
To learn more and to discuss sponsorship opportunities, please contact James Burron.