APAC Annual Forum 2020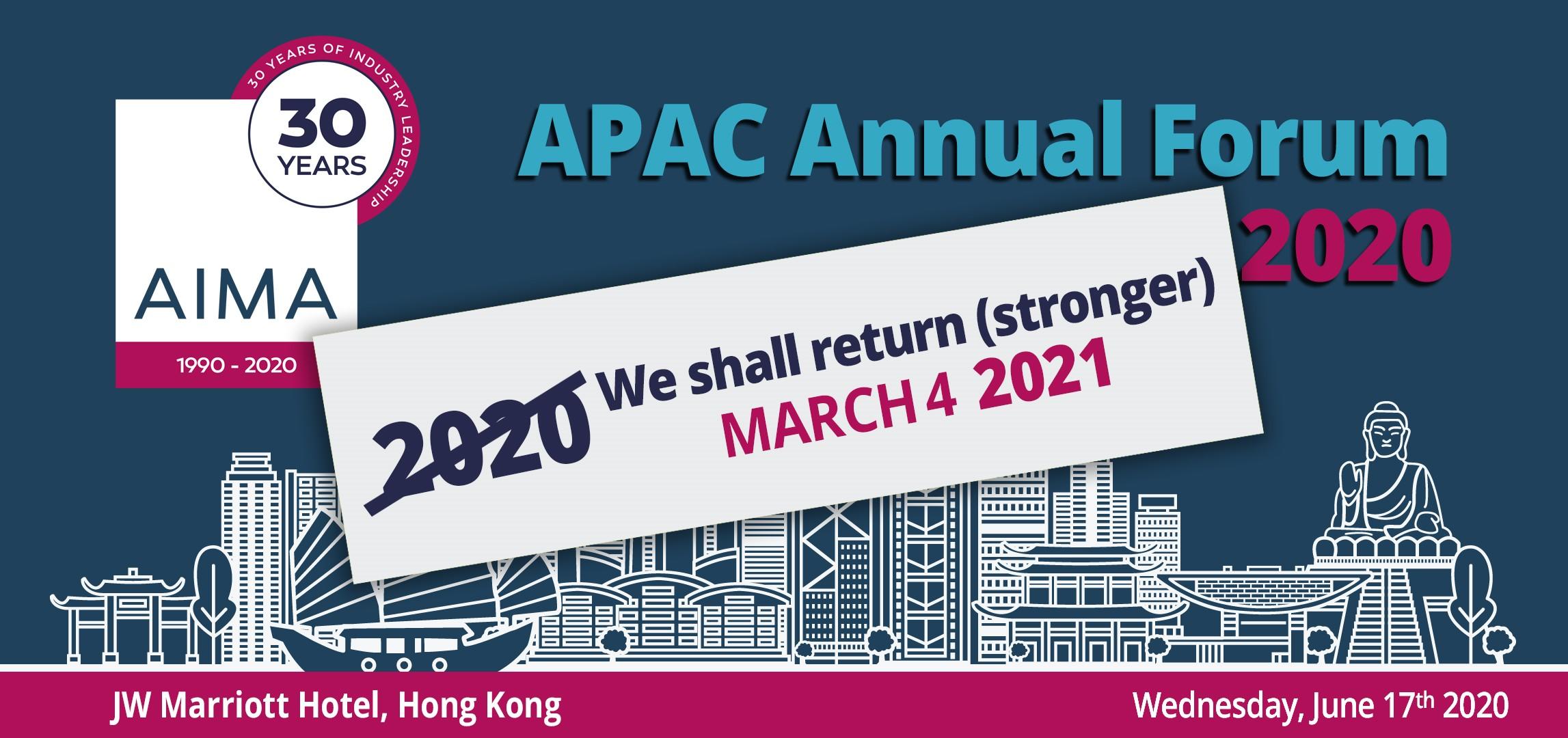 In light of continuous travel restrictions globally and strict measures put in place by the Hong Kong SAR Government, as well as the World Health Organization (WHO) declaring the COVID-19 outbreak to be a pandemic, the AIMA executive team has regrettably made the decision to cancel the AIMA APAC Annual Forum 2020 due to take place on 17 June at the JW Marriott Hotel, Hong Kong. AIMA's highest priority is the wellbeing of its members, staff and the community. Therefore, our decision will prioritise the health and safety of our stakeholders.
We would also like to take this opportunity to thank all committed sponsors, speakers, AIMA committee members, endorsers and our AIMA Members and friends for their tremendous support in shaping and promoting our AIMA APAC Annual Forum 2020 thus far.
Whilst we look forward to meeting you again when we return on March 4, 2021, we remain committed to finding alternative ways to stay connected with you through our virtual events
We wish you good health and safety and will keep you updated on any changes.
Our concerns and thoughts at this time are with those affected by this virus around the world.
For further questions, please contact Kathy Kwan.