APAC Annual Forum 2021
In 2015 AIMA introduced its inaugural regional flagship event – the AIMA APAC Annual Forum, which aims to bring together over 600 policy and regulatory figures, hedge fund and alternative investment managers and other Asia-Pacific thought leaders to address the key regulatory, policy and operational focus areas anticipated for Asia-Pacific managers in the coming year. Though AIMA APAC Annual Forum 2020 took a break last year, we are prepared and ready to come back this year and welcome attendees across the globe via our virtual platform.
The AIMA APAC Annual Forum 2021 will:

Bring together....
Policy-makers and other leading regulatory figures
Hedge fund and alternative investment management industry thought leaders and influencers
Members of the AIMA community
Investors
Known keynote speakers​​
Discuss....

• The challenges and opportunities currently facing the APAC industry in this complex and changing world
For further questions, please contact Kathy Kwan.
Registration & Pricing
Allocator*
Managers
Service
Provider
Standard AIMA**
member rate
FREE
FREE
FREE
Standard
non-member rate
FREE
$100 USD
$250 USD

Registration is now closed, should you want a virtual placement, please get in touch with us:

[email protected]

.
* Allocators (at the sole discretion of AIMA): includes pension funds, endowments, foundations, sovereign wealth funds, insurance company investment divisions, multi-family offices and single family offices.
** Tickets will be allocated on a first come, first served basis

To learn more about AIMA membership, please click here.
---
Sponsors
We are delighted to be offering AIMA members an opportunity to sponsor. This is the first year, our forum is being held virtually allowing sponsors to engage with our attendees from across the globe.
We have a vast range of sponsorship packages available that will be sure to suit your company requirements and raise your profile amongst industry experts.
To request the sponsorship proposal or discuss further, please contact Kathy Kwan.

Prize Sponsor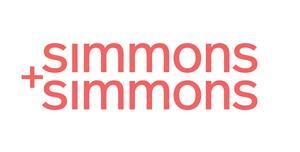 Supporting Partners
| | |
| --- | --- |
| | |
| | |
| | |
| | |
Replays (not all sessions are available for replay)
Opening Remark
Presentation of the AIMA/ CAIA Scholarship Award
APAC Regulation - Latest Updates from The Region
LIVE ONE: The Growing Importance of Responsible Investing Among Hedge Funds – How Are Global Managers Meeting These Challenges in All Its Facets
LIVE TWO: APAC Hedge Funds and ESG – Real Practical Steps in Integrating ESG Across Their Businesses
LIVE ONE: China Hot Pot: From Investment to Business, Latest Must-Know Updates on China Market
LIVE TWO: Bento Box: Latest Must-Know Updates on Japan's Regulation and Tax*
LIVE ONE: Digital Assets Health Check
Current state of play, as well as licensing and regulatory consideration for funds looking to trade.
LIVE ONE: The World of Tax
An in-depth walk around the current issues facing the industry. [HK speakers meet in PwC office]
LIVE TWO: AIMA Lift
Work till You Drop Culture – Where Are the Boundaries?
We Are Not Robots – How to Understand and Manage Mental Wellness in The Workplace
Closing Remarks