AIMA Canada Investor Forum 2019 Recap: Investing for the Future
Published: 01 November 2019
The 5th annual AIMA Canada Investor Forum (ACIF) marked a truly outstanding celebration of the alternative investment industry both in Canada and around the globe, with institutional allocators, managers and service providers congregating for almost two days of inspired thought leadership and networking.
With its largest attendance to date of over 330 attendees, including over 45 expert speakers, world class perspectives were shared on current trends in hedge funds, private credit, private equity, responsible investing, diversity & inclusion, technological innovation, CEO leadership strategy and more. Delegates from Canada, USA, Europe, UK, Middle East and Asia-Pacific networked at hosted receptions and took advantage of the AIMA event app to efficiently connect with fellow participants.
An AIMA partnership event with 100 Women in Finance on Wednesday, October 16 featured an all-female panel sharing perspectives inspired by the ACIF 2019 theme, Investing for the Future. Discussions covered public and private market commentary, the impact of liquid alternatives, the rise of ESG and global and local trends amid regional operating differences.
The main event kicked off Thursday October 17 with Eileen Murray, (Co-CEO, Bridgewater Associates) in conversation with Jonathan Hausman, (Head of Global Strategic Relationships, Ontario Teachers' Pension Plan) discussed the importance of radical truth and radical transparency in workplace culture to produce better business and employee outcomes, while ensuring that inclusivity is paramount in a diversity strategy.

The Guest Keynote, Michele Romanow, "Dragon", CBC Dragons' Den & Co-Founder & President, Clearbanc inspired the audience with her personal journey of entrepreneurship through resilience and iterating quickly through failure.
The closing keynote on Wednesday October 18 by Bertrand Millot, Chief Stewardship Investing Officer, Caisse de dépôt et placement du Québec highlighted the interconnected reputation between investors and external managers with the increased accountability that investors must demonstrate regarding action to be taken on ESG and climate change, linking this directly to employee compensation.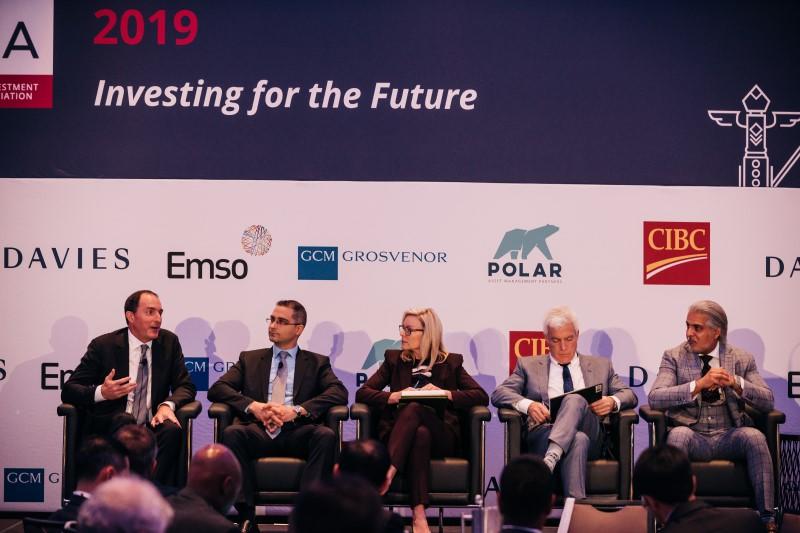 Among the noted highlights from ACIF 2019 included:
Hedge Funds: Hedge funds continue to play an important role in delivering for risk-adjusted returns and providing downside protection for institutional allocators. Increasingly, allocators prefer to go direct, culminating in a more bespoke arrangement as well as greater incidence of co-investment and other value advisory services. Investment, operations and distribution are the three pieces of the hedge fund puzzle, and it is important for manager to know what they are good at while outsourcing for the rest. The importance of independent valuation, understanding risks and having a planned exit were also discussed.
Alternative Credit Perspectives: Agreeing that we are late in the credit cycle, speakers considered how best for the alternative credit sector to position themselves for a downturn and reserving dry powder to allocate through market dysfunction. Record low default rates, stretched leverage definitions, covenant-light deals and lower returns all reflect the current environment, as the pace of Canada's lending is still increasing from both banks and private credit managers. The importance of having a workout plan and tracking cash and other leading indicators were highlighted.
Under the Hood of Alternative Credit: A deeper structural dive discussed separately managed accounts custom product, legal negotiations, data reporting, underwriting, liquidity and more. The importance of investing in defensive, resilient businesses and the preference of senior secured preferred lending was clear.
Rise of the Machines: Blockchain, Alternative Data, Artificial Intelligence & the Future of Alpha: No longer the talk of science fiction, The Rise of the Machines is already here; as such managers who are not on-board engaging with big data/ alternative data and artificial intelligence will get left behind.
Private Equity: Valuations, leverage and operational efficiencies were discussed along with the increasing trends of co-sponsoring and co-investing with more, bigger deals. Secondaries can be effective and panellists highlighted the importance of protecting investments with alignment of interests, and not to chase beta.
CEO Round-table – Designing the Alternative Asset Management Firm of the Future: Employee ownership, team culture, frequent and transparent internal communication were highlighted as key areas for firm leaders to focus on. Recruiting new hires with curiosity, creativity and driven, quantum minds who can understand the interconnected relationships of today were encouraged to build a nimble and innovative business that can scale in the future. Encouraging one P&L for firm and walking the talk as listen to and understand clients, while encouraging debate and contributions from employees. CEOs cited consolidation in the industry and lower rates for longer with the worry for negative rates.
Trends from the Front Lines & Leveraging Insights from AIMA's Global Research Program: Portfolio construction remains a challenge to get right, and institutional allocators tend to allocate to 12-30 managers. Separately Managed Accounts are useful and should not be considered an expensive form of transparency, nor should management fees contribute to business revenue. Alignment of interests is crucial between manager and investors as relationships move closer. AI, alternative data and data science is becoming democratized and firms across the board should be implementing. Risk, return and cost must all be considered when allocating.
The Rise of Responsible Investing: In light of strong shifts towards climate issues as well as diversity and inclusion, traditional non-financial factors are becoming a true financial force. Attitudes are changing rapidly and investors are fundamentally thinking about shaping the future through investments. ESG can contribute to the bottom line and while practical screening and engaging with regulators are important, using emotional intelligence and implementing diversity and inclusion across manager and strategy are paramount.
Investor Roundtable – Vision 2020: Investors cited uncertainty amid aging demographics and the gradual political move from left to right as people age and pay taxes. Environment is a priority that is here to stay, along with importance of diversity and inclusion. It is important to understand the macro impact when considering portfolio construction and use the highest conviction ideas in light of constantly changing data and prices, especially as timing right is hard. Behavioural pitfalls can be damaging to long-term investments. CTAs have been great diversifier and emerging markets remain an interest area. Low interest rates and bonds are a great example of hindsight is 2020.

With any industry, the real value is its people. This is equally true of our AIMA Canada community who collaborate and contribute to help push our industry forward together, for the better.
Canada has extensive talent in alternatives investments, and Canadian managers' success has seen more than one path to growth, highlighting the importance of accessing clients in different channels and geographies. AIMA is proud to serve its membership, working persistently towards:
our vision, to lead the alternative investment industry in Canada towards an increasingly bright future while lowering barriers between jurisdictions;
our mission, with an unwavering focus on local and global educational programming and regulatory advocacy; and
our purpose, to bring the best of alternative investments to all investor portfolios across the globe.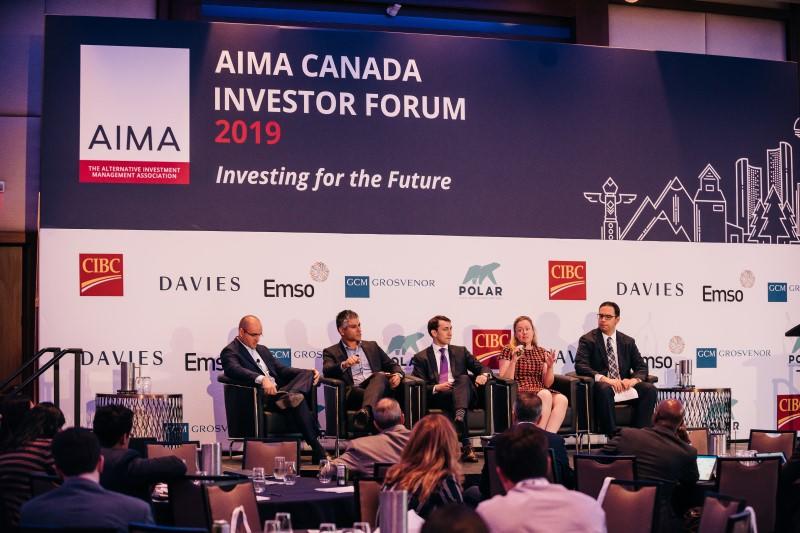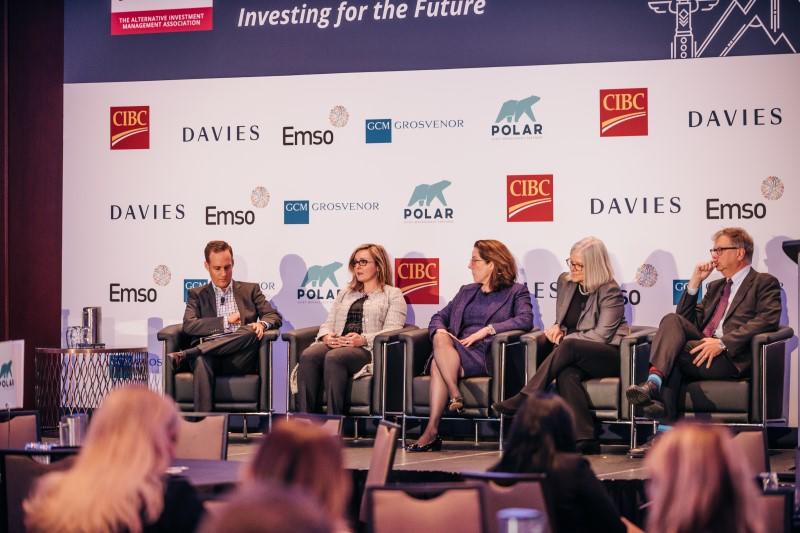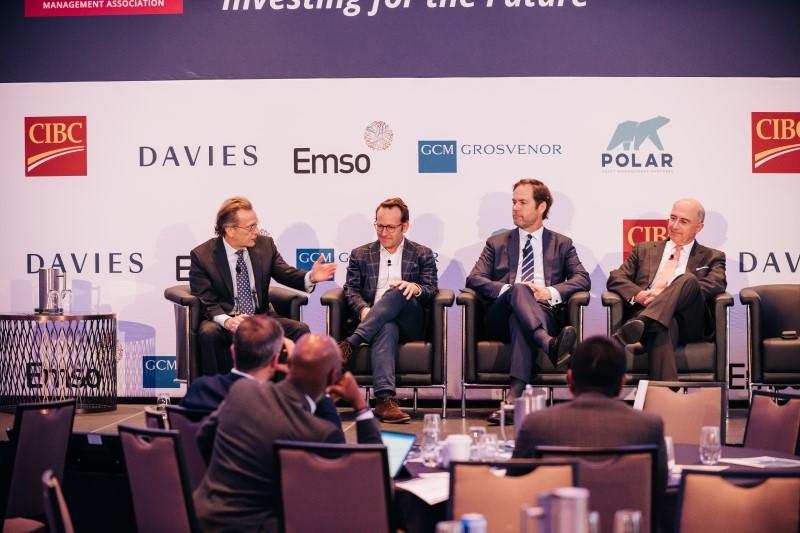 We would like to extend a special thank you to this year's sponsors, speakers, media partners and our many attendees for making ACIF 2019 such a success.
ACIF 2020 is already booked for October 1 & 2, 2020 at the Ritz-Carlton Toronto. We encourage you to save the date as advance early-bird registration and sponsorship will be open soon.
For a full list of 2019 firm attendees, see here.
To see the event photo gallery, please see here.
We look forward to hosting you on October 1 & 2, 2020 at the Ritz-Carlton Toronto next year!