Foreword
In the face of unprecedented global disruption arising from the Coronavirus pandemic, assets under management for the hedge fund industry have continued to break new records.

The coming year is likely to see an acceleration of trends as the industry moves onto a new phase – increased digitalisation, more socially conscious, playing an integral role in supporting the global economy as the world exits COVID-19.

These are some of the headline findings of new industry research which saw Simmons and Simmons teaming up with Seward & Kissel and AIMA to publish The Global Hedge Fund benchmark study: Beyond the horizon.

We are extremely grateful to all the fund managers and investors who took the time to participate in this study and for sharing their perspectives with us in the many interviews that we conducted. We would also like to thank the AIMA research committee for their valuable input and time in discussing these findings. And finally, thank you for taking the time to read this paper.

To understand more about the research or discuss anything in this study, please do not hesitate to contact us.
Tom Kehoe

Managing Director, Global Head of Research and Communications

Waheed Aslam

Asset Management & Investment Funds Senior Lead, Simmons & Simmons
Key takeaways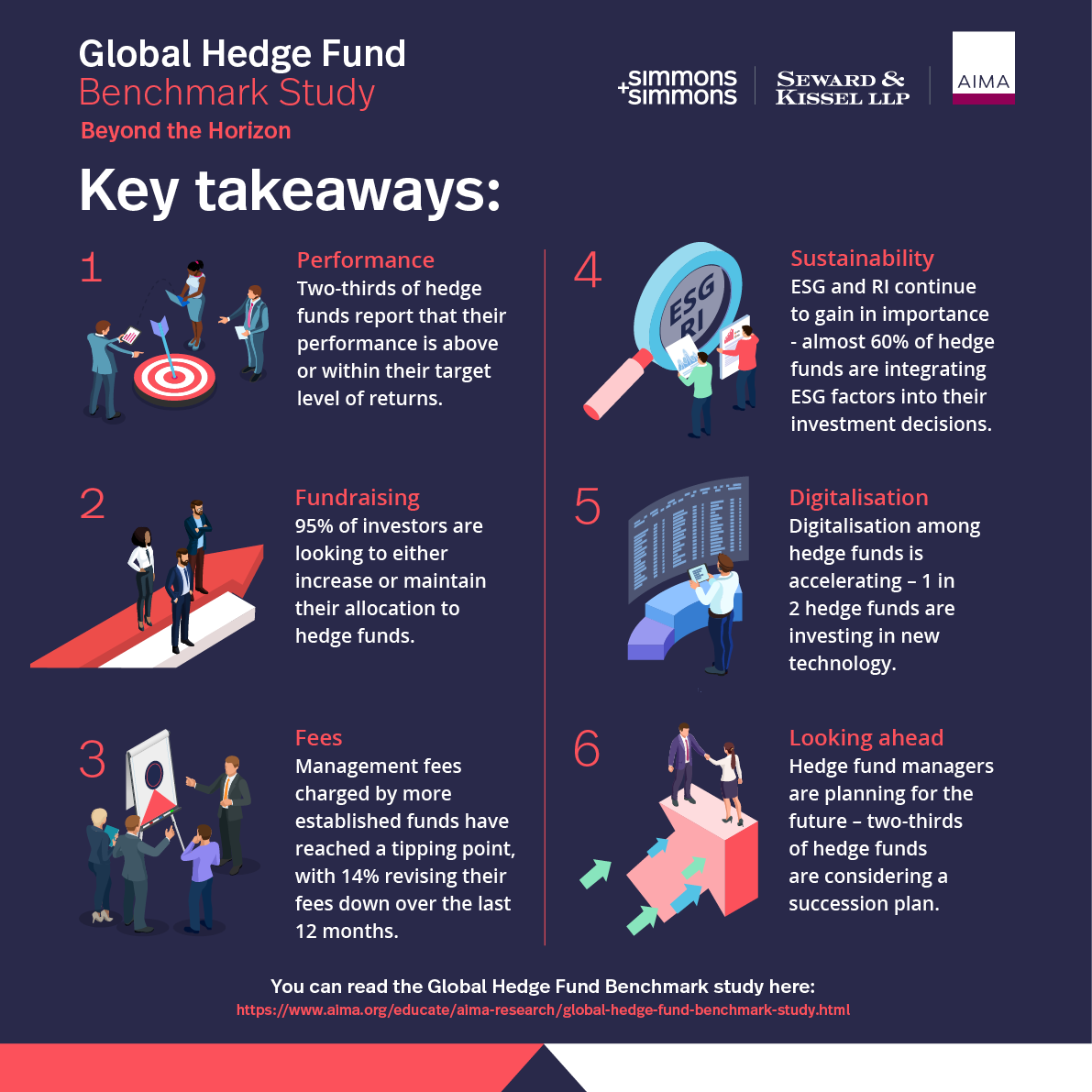 Global Hedge Fund Benchmark Study podcast
Additionally, we worked together with industry experts from Simmons & Simmons and Seward & Kissel LLP to discuss the key trends in a six-part podcast series. Each episode discussing one of the six key takeaways from the report.
Global Hedge Fund Benchmark Study podcast
Download report
Click here to download the report, for any queries, please contact Tom Kehoe (
[email protected]
).