Elevate your Brand Strategy to Attract & Retain Clients
Done well, company brands evoke powerful trust, loyalty and referrals from their customers, increasing profits and lowering costs of new client acquisition. Join us to learn about the power of your firm's brand strategy, positioning statements and value propositions and how you can enhance your brand's market perception through stories.
In this seminar facilitated by Peter Drummond, Co-Founder of PSD+G Strategy Group, topics will include:
How to think about your brand from the client's perspective
How to build key components of your brand strategy
How to simplify your brand messages and tailor for different audiences
How to enhance your brand's positioning statements and inspire clients with stories
Speaker: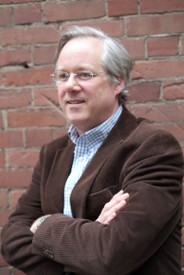 PETER S. DRUMMOND, Founder, Senior Strategist , PSD+G Strategy Group
As Principal and founder at PSD+D Strategy Group, Peter has devoted 30 year to helping his clients achieve business success. With his wisdom, wit and creativity, partnered with a keen desire to understand their dna and core strategic challenge, Peter has earned a loyal following among big brands, start ups and not-for profits.
Peter has led the business and brand strategic work at Confidential Global Alternative Asset Manager, Canada Post, Corus Entertainment, Bio-K+, Natural Products Canada, Live Nation, Open Blue Sea Farms (Panama), Shoppers Drug Mart, Wilder Harrier, and the 48North Cannabis Company.
Credited as co-creator of LEVEL5 Strategy Group, a national leader in strategy consultancy, prior posts include VP & GM at Identica Branding & Design and Managing Director at Geyser Branding (Cossette), and Senior Strategist and designer at Axion Inc.
With a passion to share his knowledge and experience and help grow a new generation of thinkers, Peter has recently joined the Smith School of Business at Queen's University as an Adjunct Professor teaching both the Commerce Program and the Executive MBA Americas program in partnership with Cornell University.
Peter has a BFA in Communication Arts & Design from Virginia Commonwealth University and attended the Graduate School of Business Executive Management Program at Columbia University. He is a past lecturer at the Rotman School of Management (University of Toronto) and McGill University Desautels School of Management.