To watch a replay of this webinar, please click here
Jordan Jacobs will discuss:
What AI is
Why it has been called the most impactful technology since electricity
How we can expect it to change our businesses and lives.
Panelist: Jordan Jacobs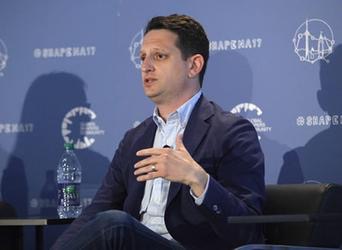 Jordan Jacobs is Co-Founder and Managing Partner of Radical Ventures, a venture capital firm focused on investing in world-leading companies developing and applying deeply disruptive tech, with a particular focus on Artificial Intelligence. In May 2019 Radical launched a US $350 Million early-stage fund with LPs that include CPPIB, PSP Investments, Temasek, TD Bank Group, Wittington and Advance.
Jordan previously co-founded Layer 6 AI and was Co-CEO prior to its acquisition in January 2018 by TD Bank Group where he joined as Chief AI Officer (Business & Strategy). Jordan is also a founder of the Vector Institute, a concept he devised and initiated with Layer 6 co-founder Tomi Poutanen and Professor Geoffrey Hinton. Jordan sits on the Board of Directors of the Canadian Institute for Advanced Research (CIFAR), which funds the research of Canada's Turing Award-winning artificial intelligence pioneers along with 400 leading scientific and humanities researchers globally, including 20 Nobel Prize winners.
Jordan previously co-founded Milq, a cultural content discovery platform that was an early adopter of machine learning for personalization, and has worked with organizations like the NBA, NY Times and Barnes & Noble. Jordan also founded SpyBox Media, through which he developed and partnered with Elton John's Rocket Pictures to executive produce the TV series Spectacle. Hosted by Elvis Costello, the Emmy-nominated, NY Times Top 10 TV series features guests including Bono and The Edge of U2, Bruce Springsteen, Renée Fleming, Lou Reed, Diana Krall and Herbie Hancock.
Jordan spent 15 years as a tech and media lawyer, and received his JD from Osgoode Hall Law School in Toronto where he was admitted at age 19.
Jordan is married with two sons who love music, technology and tennis.