12th Annual Alternative Investment Outlook Forum

Jointly hosted by CAIA Vancouver, AIMA Canada and CFA Society Vancouver
The Annual Alternative Investment Outlook Forum brings together leaders from across the industry to discuss the changing landscape and outlook of alternative investments.
This year we address liquidity in illiquid investments as well as managing inherent liquidity risk from both Canadian and global regulatory perspectives.
This will be followed by a session on existing and emerging trends, challenges and opportunities in the commercial real estate sector, from both investment and future of work perspectives, triggered by the global COVID-19 pandemic.
Sessions:
Liquidity Risk Management - Canadian & Global regulatory framework
Michael Waters, Partner, BLG

Liquidity in Illiquid Investments
- Why "illiquidity" may or may not be a risk
- Liquidity at asset vs. fund vs. portfolio levels
- Liquidity in different regions & sectors
- Managing risk while looking for opportunities during major market events
Chris Hedberg, CFO, CarVal Investors
Kendra Kaake, Director of Investment Strategy, SEI
Michael Peterson, Head of Capital Markets, Citco Capital Solutions Inc.
Commercial Real Estate
- Emerging and accelerating trends in Office, Retail and Industrial segments
- Changing space needs and usage
- Implications of eCommerce and impact of technology
- Investment and Development challenges and opportunities
Lorne Burns, National Industry Leader, Real Estate, KPMG
Wendy Waters, VP of Research Services & Strategy, GWL Realty Advisors

Mark Wojcichowsky, Portfolio Manager, Real Estate, Alberta Investment Management Corporation
Schedule:
4:15 PM Event Waiting Room opens
4:30 PM Welcome and Presentations
6:00 PM Wrap Up
Sponsors:
Thank you to our sponsors for their continued support.
Head Forum Sponsor

Session Sponsor
Session Sponsor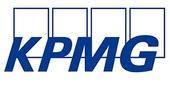 Donation Sponsor