Hosted by: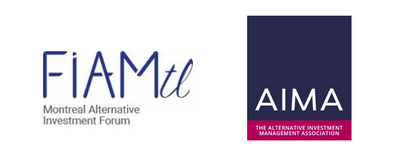 Theme -  The Rise of the Financial Data Scientist 
Artificial Intelligence is transforming industries and reshaping how information is used and how decisions are made by integrating accelerated analytics, text, speech, and images on a nearly unfathomable scale.
This event is part of a Data Science and AI Series first organized by the CFA of San Francisco in partnership with the FDP Institute.
FIAM had adopted this generic theme and in partnership with professional associations and selected partners/sponsors globally, will organize webinar style events to sensitize /inform /share views on issues, challenges and opportunities brought by disruptive technologies in Finance/assets management.
The central theme of this first webinar is The Rise of the Financial Data Scientist., a theme inspired by Refinitiv's recent survey, an event organized in partnership with AIMA Canada, in collaboration with the FDP Institute, the CAIA Association and other partners/sponsors.
Objectives

Increase awareness on the growing use of AI/ML in Finance - opportunities, issues & implementation challenges
Contribute to the development of the the talent community for the finance / asset management sector
Agenda
Claude to detail the flow of the presentations

Claude to welcome everybody (1 min)
Claude to introduce Bill Kelly who will make an intro (2 min)
Bill will introduce the moderator (1 min)
The moderator will introduce the presenter (Refinitiv)
The moderator takes on the dynamic of the panel

5 participants to the panel
Panel
Keynote presenter:
Geoffrey Horrell, Global Head of Innovation and Labs, LSEG (London Stock Exchange Group)
Results of Refinitiv's survey entitled THE RISE OF THE DATA SCIENTIST.
Moderator:
Aaron Filbeck, Director of Content Development, CAIA Association
Panelists:
Claude Perron, Chairman, Board of Directors of Cristallin Management & Founder of FIAM
Bill Kelly, President & CEO, Chartered Alternative Investment Analyst Association
Russ Goyenko, Associate Professor of Finance, Desautels Faculty of Management, McGill University
Don Hejna, Managing Partner, Stantum, LLC
Mohamed Mokhtari, Partner and National Leader, Financial Risk Management KPMG Canada
To access the bios of the speakers for this event, please click below:

Speakers file.pdf
Sponsorship
Sponsorship opportunities available - please contact Claude Perron to learn more.
An AIMA event in collaboration with CAIA and FDP Institute