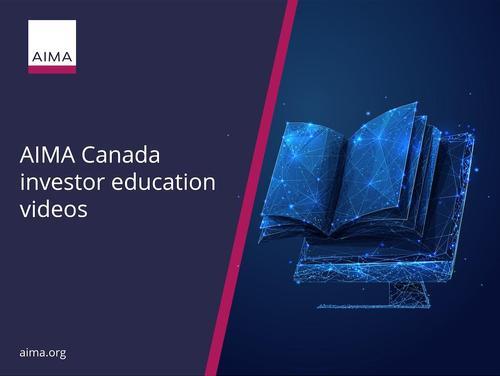 AIMA Canada is thrilled to release our Investor Education Video Series, led by our Investor Engagement Committee.
This series offers brief highlights on a variety of alternative fund topics relating to strategies, due diligence, common terms and frequently asked questions.
We hope these introductory videos offer practical education for wealth advisors, family offices and investors alike. These videos are public in nature and our members are welcome to share them as they feel comfortable.
Should your firm wish to propose a topic or get involved, please contact Claire Van-Wyk Allan, Director & Head of Canada, AIMA.
Asset Allocation and Trends
Due Diligence
Due Diligence - Overview
Coming Soon!
Due Diligence - Private Credit
Hedge Fund & Liquid Alternative Strategies
Private Credit & Private Equity