AIMA/CAIA Risk Rating Guidance: Hedge Funds, Alternative Mutual Funds & Private Credit
To watch a replay of this webinar, please click here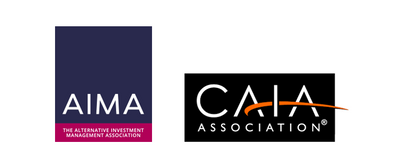 Presented by: AIMA & CAIA
AIMA and CAIA published an updated risk rating guideline in March 2021 to better align internal retail risk ratings at investment dealer firms with the historical risk-adjusted returns of funds within strategy indices.
This expanded guideline offers suggested ratings for hedge funds, alternative mutual funds, alternative ETFs, and private credit with updated data.
Join us for this overview of AIMA & CAIA's recommendations and methodology, as well as a practical discussion on the continued progression of risk ratings in Canadian advisor distribution channels.
Speakers:
Keith Black, PhD, CFA, CAIA, FDP, Managing Director of Content Strategy, CAIA Association
Jiří Król, Deputy CEO & Global Head of Regulatory Affairs, AIMA & Global Head, Alternative Credit Council
Rob Lemon, Executive Director, Prime Services, CIBC Capital Markets
Moderator:
Claire Van Wyk-Allan, CAIA, Director, Head of Canada, AIMA