Yoga in the park with AIMA
Join us for an afternoon of yoga, led by Lori Kirwan, Fitness, Cycle, Yoga and Pilates Instructor and Trainer.This class is accessible to all levels.
Bring with you your yoga mats, water bottles and comfortable clothes for a fun afternoon of exercise, sun shine and fresh air!
We can only accommodate 25 attendees for this event due to public park restrictions. Please email Janice Cheng to register.
Meet the Instructor: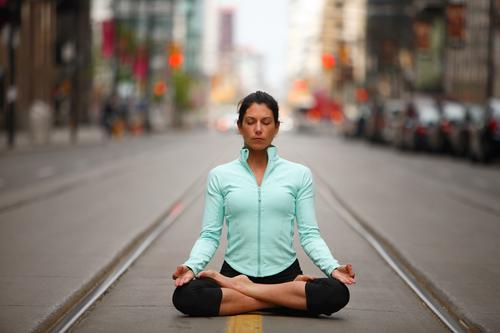 Lori started working with the human body very early in life -in the 8th grade where she began teaching gymnastics in Sudbury, Ontario. These early experiences helped develop a passion for a lifetime of fitness and teaching classes. In addition, Lori's academic career focused on studying the body scientifically. She has her Bachelor of Nursing Science from Laurentian University, a Master's in Nursing Science and a Ph.D in Exercise Physiology from University of Toronto.
Throughout her academic career and until today Lori has worked full time as a fitness, cycle, yoga and pilates instructor and trainer in downtown Toronto.
"I feel truly blessed to have discovered very early in life what I was meant to do. I wake up each morning with the same goals: to inspire people to move, to love their bodies, to achieve better health, stronger self-esteem and an enhanced quality of life."