Educational Partner: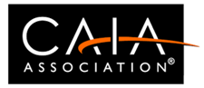 Sponsored By:

AIMA Canada (Alternative Investment Management Association) is pleased to open our annual university case competition for applicants to express their interest in participating.
This national case competition is designed to help university students across Canada learn more about the alternative investment industry while facilitating networking opportunities with our members.
The challenge will see students work in teams to present solutions for a case study that will focus on incorporating alternative investment strategies and asset classes into institutional investment portfolios.