AIMA APAC Annual Forum 2018 review: Optimistic tone and another record year
Published: 10 April 2018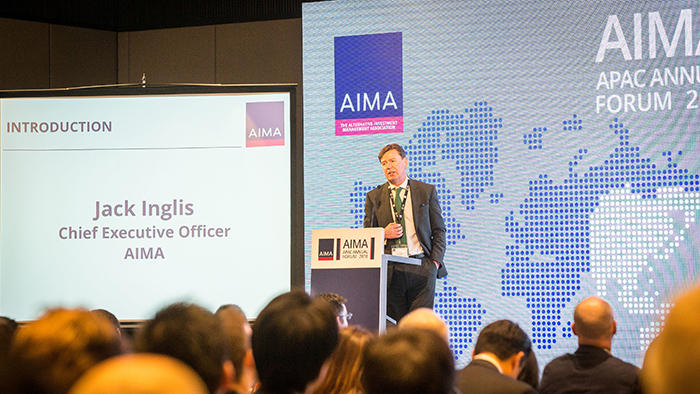 AIMA's APAC Annual Forum, held in Hong Kong in March 2018, hit another milestone with a record number of 470 attendees representing different facets of the alternatives industry. Some of the key takeaways included:
1. Generally optimistic outlook
If the number of attendees could be used as a barometer of sentiment towards the hedge fund industry, then certainly the industry is alive and well and kicking. This sentiment was echoed in our "View from the Top" panel, which discussed some of the themes about the hedge fund industry's evolution that will feature in our forthcoming "Perspectives" paper. The consensus among the panellists was that new opportunity sets will emerge and while change is inevitable, flexibility is key.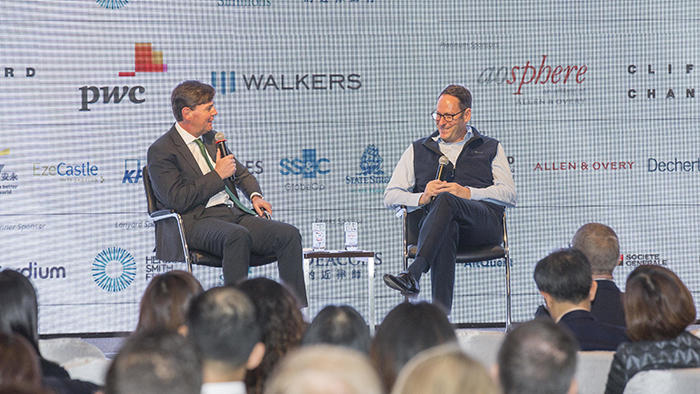 2. Evolving regulatory landscape
From the US to APAC, winds of change are being seen with the onset of new regulations (eg. MIC regime in HK, MiFid2 in Europe) as well as new administrations (eg. Trump in US), leading to increased complexity in navigating the demands of regulators. We heard from our speakers about opacity in definitions as well as potential regulatory overload.
3. New relationship with regulators
A big theme was how the relationship between managers and regulators have evolved in recent years, both in the region and globally. We also heard about the rising importance for the fund management industry to be aligned with regulators, especially in APAC. Speakers reflected on the importance of bodies like AIMA facilitating this relationship. This point was emphasized during a panel session on corporate governance, with panellists discussing how managers and regulators would work together.

4. Prominence of all things tech
The technology related sessions at the Forum drew some of the largest audiences. The topics discussed were wide and varied, including cloud computing, AI/big data and Blockchain. We heard how regulations are striving to keep pace with these advances, as well as the potential rise of bespoke development partners and services.
Cryptocurrency and digital assets as a potential new asset class was another key area of focus with the concept of the ICO (initial coin differing) as a new funding model with its associated risks (and corresponding regulatory response). Also discussed were the potential institutionalisation of the space as well as difficulties and risks involved in crypto exchanges and managing crypto funds.
5. Evolving investor/manager relationship
Finally, the investors at our event laid out their vision of a new relationship with managers, with the key word being "partnership". Trends in risk disclosure/transparency and fee structures were also key discussion topics, with many agreeing that the 2 & 20 fee structure was no longer valid, while customisation was becoming a key focus when dealing with investors.