CEO blog: April 2018 Notes
Published: 10 April 2018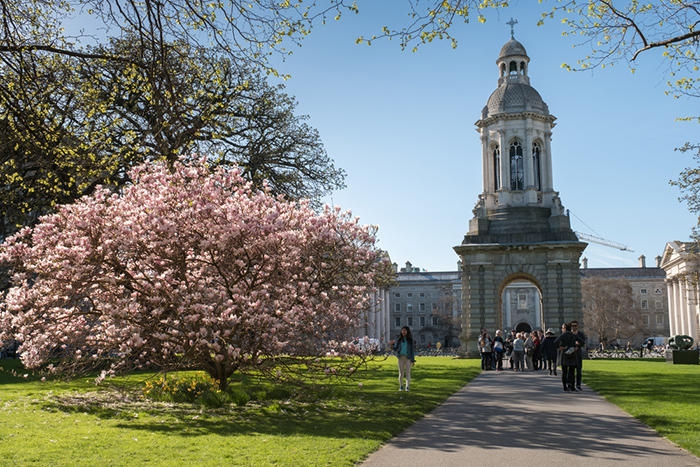 Alas, I missed posting my monthly blog in March, so I am crunching two months into one with these notes. Travel is a poor excuse for not writing but nevertheless AIMA has taken me to Hong Kong, New York and Dublin since I last wrote and my family took me skiing.
Dublin was our choice for AIMA's annual Global Policy & Regulatory Forum (review here) and our 400+ attendance was the largest to date for this event. One of our keynote speakers, Dr Dombret from the Deutsche Bundesbank, used the opportunity to temper any optimism for a trade agreement between the EU and the UK in financial services being achieved. His speech was widely reported in the press, particularly where he said that UK firms have limited time left (until June this year, he suggested) to start preparing for the scenario of a hard Brexit. While this may be right for banks, which need a longer run in to have licence applications approved, investment management firms should have shorter turnaround times. Firms are finding that it takes around six months to set up an authorised entity in Ireland (for example), and of course timeframes will be shorter if going down the third party "Manco" route. But what is clear is that more and more UK firms which require an EU solution have been actively making decisions about where to base it, with a number of people at our Dublin event saying they were on a grand tour of EU jurisdictions to determine where would be best for them.
We've just published our latest Brexit paper (here), aimed at the UK's policy and regulatory decision makers. Now the UK has an agreed transition period, we felt it time to look at the detail of what needs to be technically addressed during that period.
My Hong Kong trip was to attend our annual APAC Forum, which also witnessed our largest ever audience of 470 (read our review here). The Asian markets were good for hedge funds last year and recent investor surveys suggest an increased appetite to invest in Asian strategies. The mood of our forum delegates was of continued optimism, albeit that managers need to evolve and innovate as the marketplace changes. That is very much the theme of a global report we are soon to publish which is the result of a series of in-depth interviews with senior leading figures in our industry. Look out for that later this month, it's titled "Perspectives" and we will be running events to discuss our findings in London, New York, Toronto, Hong Kong & Singapore.
I visited New York last month for an AIMA board meeting kindly hosted by our Chair, Simon Lorne, in Millennium's offices. Given the size of the industry in the US, it is no surprise that the largest pool of assets that AIMA represents is with US managers, and our board discussed our initiatives to further expand our service for North American members. We've hired additional staff to our New York office with Uzi Rosha joining us from Cargill as a senior regulatory and compliance specialist. At the same time we have welcomed Claire Van Wyk-Allan as our new Canada country head, having previously been with RBC in Toronto.
Other recent highlights from the AIMA team include updates to both our Fund Directors Guide and our Valuation Guide, a briefing on MiFID2 Best Execution reporting, and the establishment of a new working group on sustainable investments (ESG). We have also signed up to the UK Government's "Women in Finance Charter". All of this and more is up on our website.
It was a busy first quarter for us. The rest of the year looks the same.