What I wish I knew about AIMA
By Alexis Kwon, Associate Director, AIMA
Published: 06 November 2019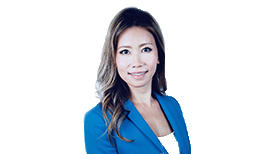 About four months ago, I joined AIMA to grow our community, strengthen our peer networks and broaden our range of resources for members. A lofty goal, I know – and not long after I got my new business cards printed, I was humbled by the behemoth body of resources AIMA has already built over the last 30 years. In my previous role at an asset manager that was a member firm, I felt I had a decent handle on how to leverage our membership, because after all, we were using the DDQ templates, and I attended some of the educational events co-hosted by AIMA and sponsoring service providers. I even read some of the sound practice guides, so what else was there to know? Lots more, apparently!
Here is a short list of the things I wish I knew about AIMA membership when I was working at a member firm:
There are AIMA staff willing and able to offer you guidance on a practical matter. If you have a business concern, someone at AIMA can speak with you personally about the research we've done on it. This is one way you can tap the network that spans 60 countries and includes managers large and small, allocators and service providers. Ask us to help with such topics as GDPR implementation, cyber security risks trending in the minds of ODD professionals, questions a manager might be asked with respect to ESG policies, or your latest regulatory concern.
To see what other firms are doing to meet challenges specific to your role, there are peer groups you can meet / speak with. Even if you've got everything well in hand, it's nice to see how the rest are faring, isn't it? Peer groups generally meet quarterly over lunch, and even if you can't join us, we're happy to share insights, keep you posted on future events of interest or connect you directly to a peer when helpful. If you are with a manager member and interested in getting on the list, get in touch.
Topics for research and events are driven by members. Yes, there is a content "pipeline" and it is driven by member demand, not dictated by AIMA staff. Your suggestions are welcome, and if you're not sure how to get the message across, you can start by emailing me.
Investment manager membership includes access by unlimited staff headcount globally. There is no additional cost to provide access to the website and benefits for additional staff of your firm. A regular update between your firm and AIMA is key to getting the most out of membership - otherwise AIMA benefits might only be known to you. These updates can take the form of your choosing, from something as simple as sharing updated contact lists to having us provide a thorough update in person, across teams within your organization.
The list of things I wish I knew goes on further actually, and if I were to write on this again a year from now, there would be much more to add, because the model we follow to produce content and cultivate resources is in a constant state of flux, adapting to members' requests. Speaking of which, what would you like to request?