AIMA's Next Generation Manager Forum, in its tenth year, returned to London on Tuesday 16 May. The Forum provided a platform for the exchange of ideas and the development of peer networking for senior individuals at alternative asset management businesses managing up to $500m in hedge and private credit assets. These firms are an integral part of the alternative investment management community and are important and substantial contributors to AIMA's work.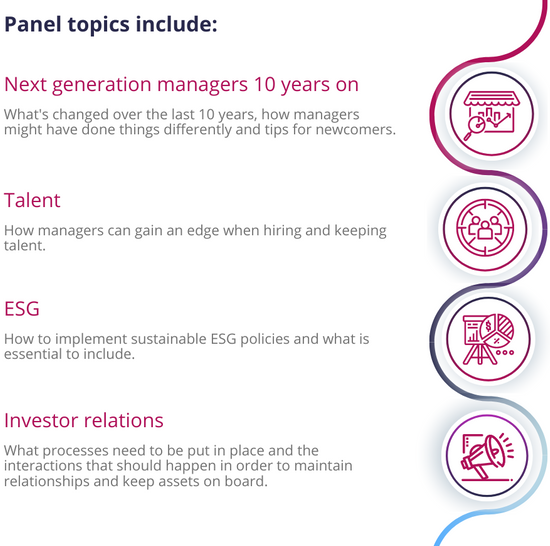 Additional resources:
In this episode we hear from two of the key speakers at the 2022 installement of the AIMA Next Generation of Manager Forum , as well as hearing from Fiona Treble who co-ordinates AIMA's efforts with our emerging and next generation of fund managers.
In part one, we speak to Lawrence Obertelli, Director of Prime Brokerage Sales at Cowen, while in part two we premiere our first on-location interview, taking place in the wings of the next gen conference where we sat down with Priya Mehta, Partner of Buzzacott, an international accounting and HR consultancy to discuss how emerging manager clients are faring.

Listen to this episode and subscribe on Apple Podcasts
Listen to this episode and subscribe on Spotify
Listen to this episode and subscribe on Google Podcasts