Looking ahead to the AIMA Canada Investor Forum: Marking Fifteen Years in the Six
By AIMA Canada
Published: 15 August 2018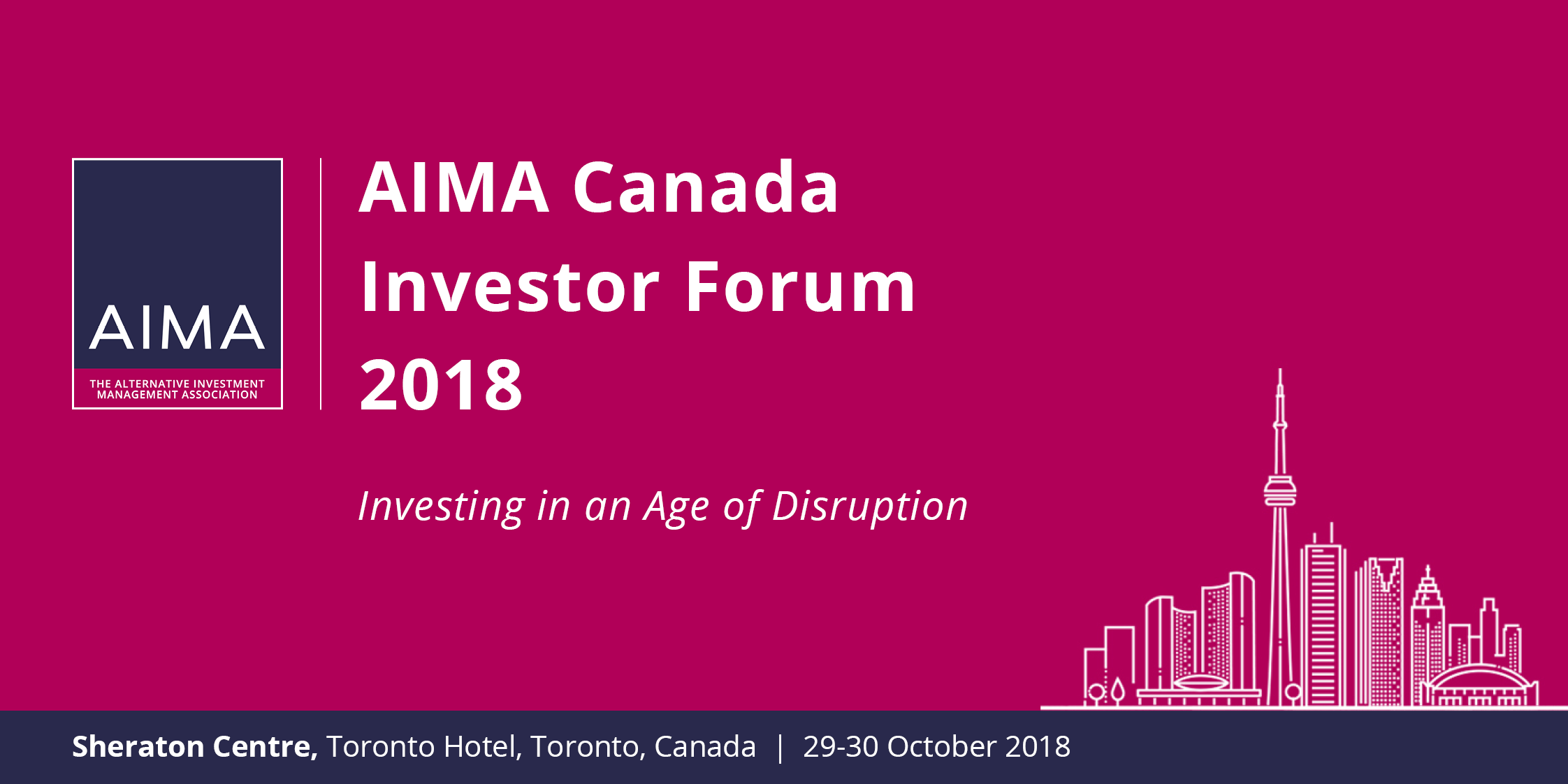 Fifteen years ago, AIMA Canada was founded to give a voice to a small but growing Canadian hedge fund industry. The organisation has gone on to host countless educational events, help members navigate regulation, and codify industry practice, establishing itself as the preeminent voice of the alternative investment industry in the country.
Some things haven't changed over the past fifteen years. Canada continues to produce world-class financial talent. Canadian investors still rank among some of the most sophisticated in the world. The Leafs still haven't won the Stanley Cup.
A lot of things, however, have changed. NAFTA, which seemed settled in 2003, is now up for debate once more. Private credit is now an established asset class, and is served by AIMA's new affiliate, the Alternative Credit Council. Canada has developed into a global centre for the study of artificial intelligence—a technology hedge funds now need to grapple with. Proposed National Instrument 81 102 legislation promises to bring liquid alternative funds to Canada, with high hopes for the same success seen by 40 Act and alternative UCITS funds. John Tavares has come home to bring Lord Stanley back where he belongs.
All of this has led us to the theme of our fourth annual Canada Investor Forum: investing in an age of disruption. Fittingly, the Forum will be held in Toronto: the most international city in the world, the financial centre of Ontario, and a burgeoning tech hub (not to mention a growing hip hop powerhouse).
Attendees will have the chance to meet with some of the largest hedge fund investors in the world, and to learn how they see the world of hedge fund investing changing. Topics will include such crucial topics as responsible investment, cybersecurity, and digital assets. Key speakers include Ron Mock (President and CEO of Ontario Teachers' Pension Plan), Michael Latimer (CEO of OMERS) and Michael Novogratz (CEO of Galaxy Digital Capital Management).
This event will take place at the Sheraton Centre in Toronto on October 29th and 30th. In order to register, please follow this link: https://www.aima-acif.org/buy-tickets. For all other related enquiries, please email [email protected]
We look forward to seeing you there.