AIMA APAC Annual Forum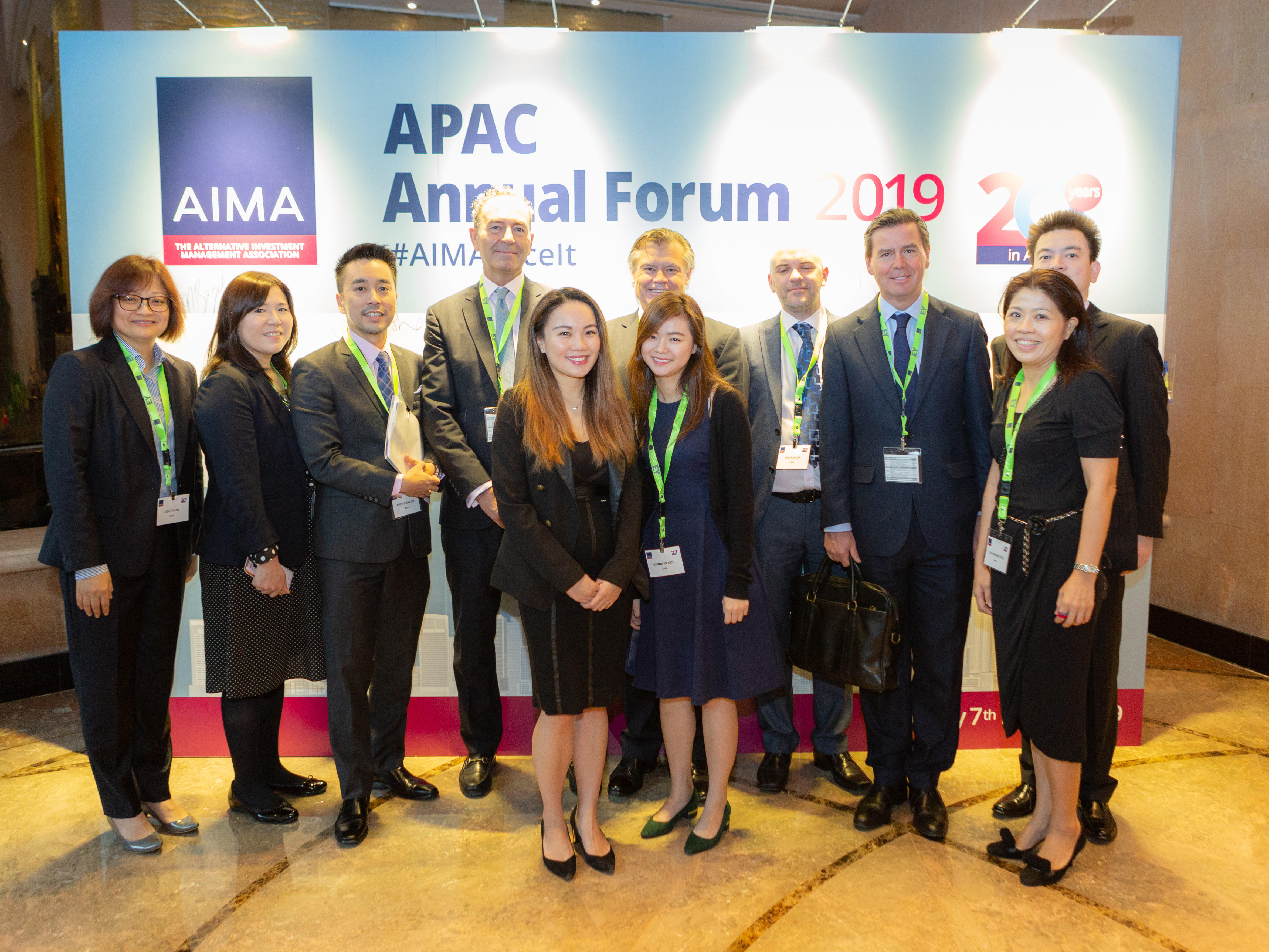 In 2015 AIMA introduced its inaugural regional flagship event – the AIMA APAC Annual Forum, which aims to bring together over 600 policy and regulatory figures, hedge fund and alternative investment managers and other Asia-Pacific thought leaders to address the key regulatory, policy and operational focus areas anticipated for Asia-Pacific managers in the coming year. Last year, in light of continuous travel restrictions globally and strict measures put in place by the Hong Kong SAR Government, as well as the World Health Organization (WHO) declaring the COVID-19 outbreak to be a pandemic, the AIMA executive team had regrettably made the decision to cancel the AIMA APAC Annual Forum 2020.
This year, we will return on June 10, 2021 in the form of a virtual event. We will continue to build on our previous offerings with more diversity in topics and speakers.

The AIMA APAC Annual Forum 2021 will:

Bring together....
Policy-makers and other leading regulatory figures
Hedge fund and alternative investment management industry thought leaders and influencers
Members of the AIMA community
Known keynote speakers
​​Discuss....
• The challenges and opportunities currently facing the industry in this complex and changing world
We would also like to take this opportunity to thank all our sponsors, AIMA committee members, endorsers and our AIMA Members and friends for their tremendous support in shaping and promoting our AIMA APAC Annual Forums throughout the many years.
For further questions, please contact Kathy Kwan.
For more information on our previous forum, download the file below, to gain key takeaways and insights from APAC Annual Forum 2019.
Did you miss the APAC Forum 2019 - Key takeaways.pdf
Attendees from our previous forums had said:
"All round a very well planned and executed event. It is evident that AIMA is very much in touch with current industry issues."
"I learnt a lot from the forum. Was definitely a good event with lots of interesting sessions."
"We found it incredibly useful as a forum to meet with clients and prospects."
"Everything went very well and I thought the forum was a great success again this year."
"I thought it was an excellent event, very well organised and well attended."
"Overall a very good day - attendance was strong and the break-out sessions were very well received."

"Congratulations to the team on yet another great and marquee event. You find a way every year to build on your previous year's success and move the bar up yet another notch for all the other regional AIMA events."