AIMA Canada Coffee & Conversations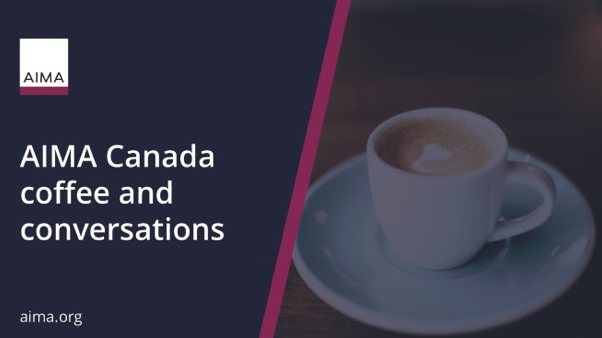 AIMA's Coffee and Conversations program is designed to facilitate introductions between junior and experienced professionals and to seek and share guidance without the expectation of a long-term mentorship relationship. Organized by the Community Engagement Committee, participants self-select to be paired up for one or two coffee meetings annually. Read about one pairing success story here:
"In today's world video calls have replaced handshakes - making connections organically has become increasingly difficult. Because of this, there's a strong business case for programs like AIMA Canada's Coffee and Conversations. Through AIMA Canada's program I was able to connect with two fantastic individuals, one from the buy-side and one from the sell-side. Both individuals were terrific at answering questions I had around the current environment and how they keep themselves motivated. They were genuine and provided me with great insights into their career paths and professional backgrounds. My first pairing had moved to Canada within the past two years and had terrific stories about working in different regions. My second pairing had powerful stories about their career trajectory and provided me with a thorough overview of what a strategy role entails.
Having a diverse network allows you to tap into other people's extensive experiences and wide-ranging views. Engaging in relaxed and candid conversations allows for personal connections. This program provides you with the opportunity to do both. And even though the idea of networking may seem overwhelming, it is critical in order to build a network early in your career. AIMA Canada's coffee and conversations provides you with an opportunity to expand your network, gain knowledge and learn from different professional perspectives while developing long-lasting relationships." – Laura Garzon, Associate, Prime Services Group Canada, CIBC Capital Markets
This is a great opportunity for both parties to expand their network and learn something new. Please note this program should not be considered as an avenue to directly solicit new business or a new job.
We encourage all members to get involved in this program, regardless of position, experience or seniority.
We encourage participants to share your feedback with us so we can share successful stories from this program with our membership and continually improve on the experience overall.
Please email [email protected] to sign up today!